Expositie 'State of Extremes'
Het Israëlische Design Museum Holon heeft Het Nieuwe Kiezen benaderd om onderdeel uit te maken van de expositie 'State of Extremes'. Doormiddel van een interactieve installatie wordt de inhoud centraal gezet en worden bezoekers uitgedaagd om na te denken over burning issues van de beide verkiezingen van 2019.
Interactieve installatie
What happens when you vote for something, rather then for someone? Bezoekers kunnen met behulp van stickers aangeven wat hun standpunt is op prikkelende thema's (zoals de status van Jeruzalem en LGBT huwelijk). Geen binaire stellingen, maar genuanceerde antwoordmogelijkheden per thema; een offline versie van onze Kieswijzer. Het doel van de installatie is om betrokkenheid bij het democratische proces te bevorderen en sociale polarisatie te verminderen door meer nuance toe te voegen aan het politieke debat. Juist nu Israëliërs voor de derde keer binnen een jaar naar de stembus moeten, is de expositie relevanter dan ooit!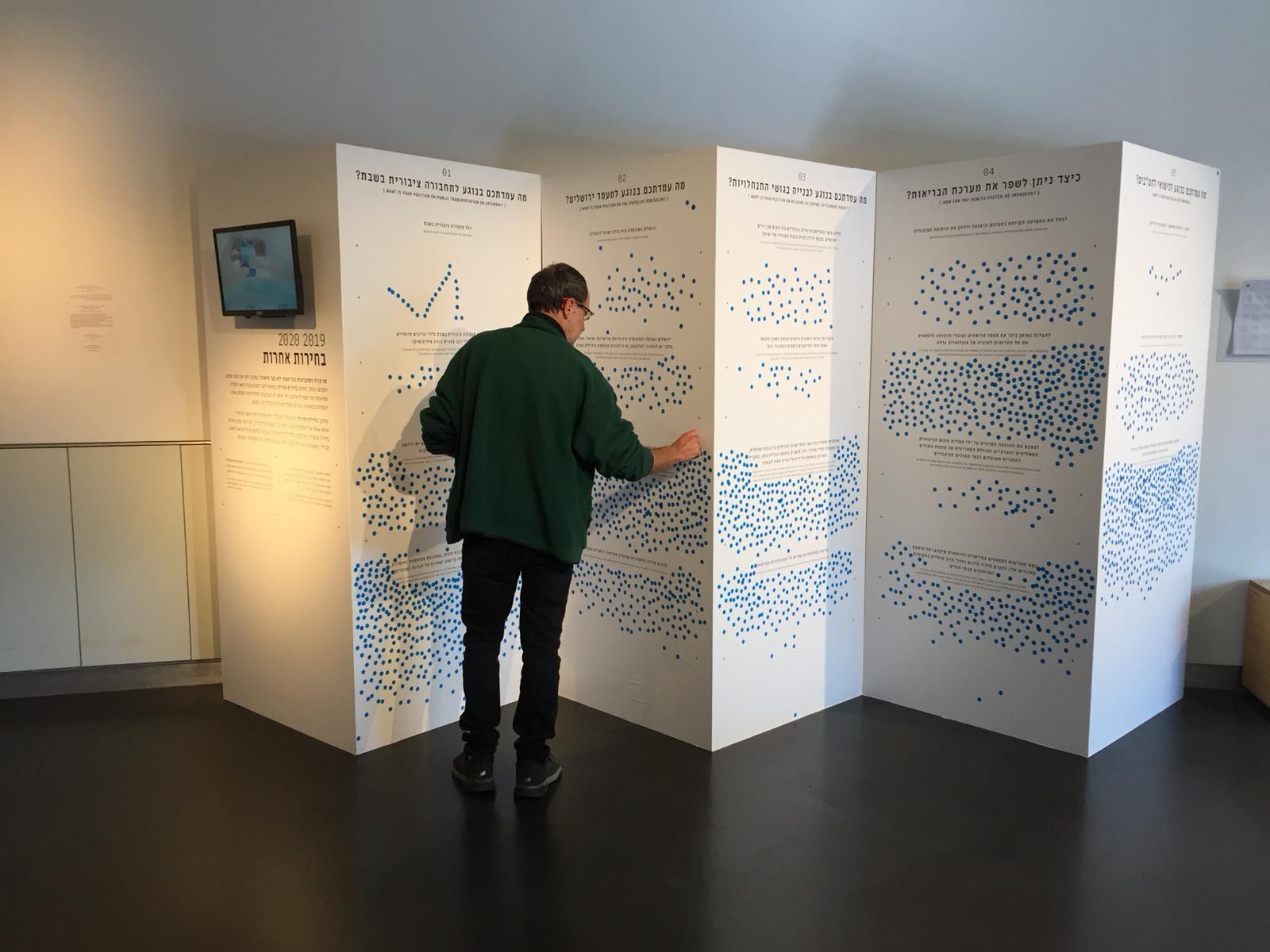 Dank aan Merav Perez voor de prettige samenwerking en Maya Dvash, Aric Chen en Azinta Plantenga voor de kans. Meer informatie over de expositie vind je in dit interview met de curator waar Het Nieuwe Kiezen als project wordt benoemd.
State of Extremes
We live in a state of extremes. Extreme weather, as a result of climate change, is both scorching and inundating the planet with record temperatures, unprecedented wildfires and ever more frequent and severe droughts, storms and floods. Meanwhile, extreme ideologies and political positions are being amplified by the media's news cycles and the echo chamber of the Internet, further polarizing societies already inflamed by extreme, and growing, inequality and resentments. Extremes breed more extremes, creating self-reinforcing cycles of pushback and backlash, and fueling spiraling feedback loops of increasing intensity.
"State of Extremes" aims to show the potential of design to reveal, critique, resist, mitigate (and, yes, sometimes exacerbate) extremes and the mechanisms that drive them. At a time when our technologies, power structures and impact on the planet are engendering ever more extreme scenarios, we hope "State of Extremes" might serve as a call for moderation.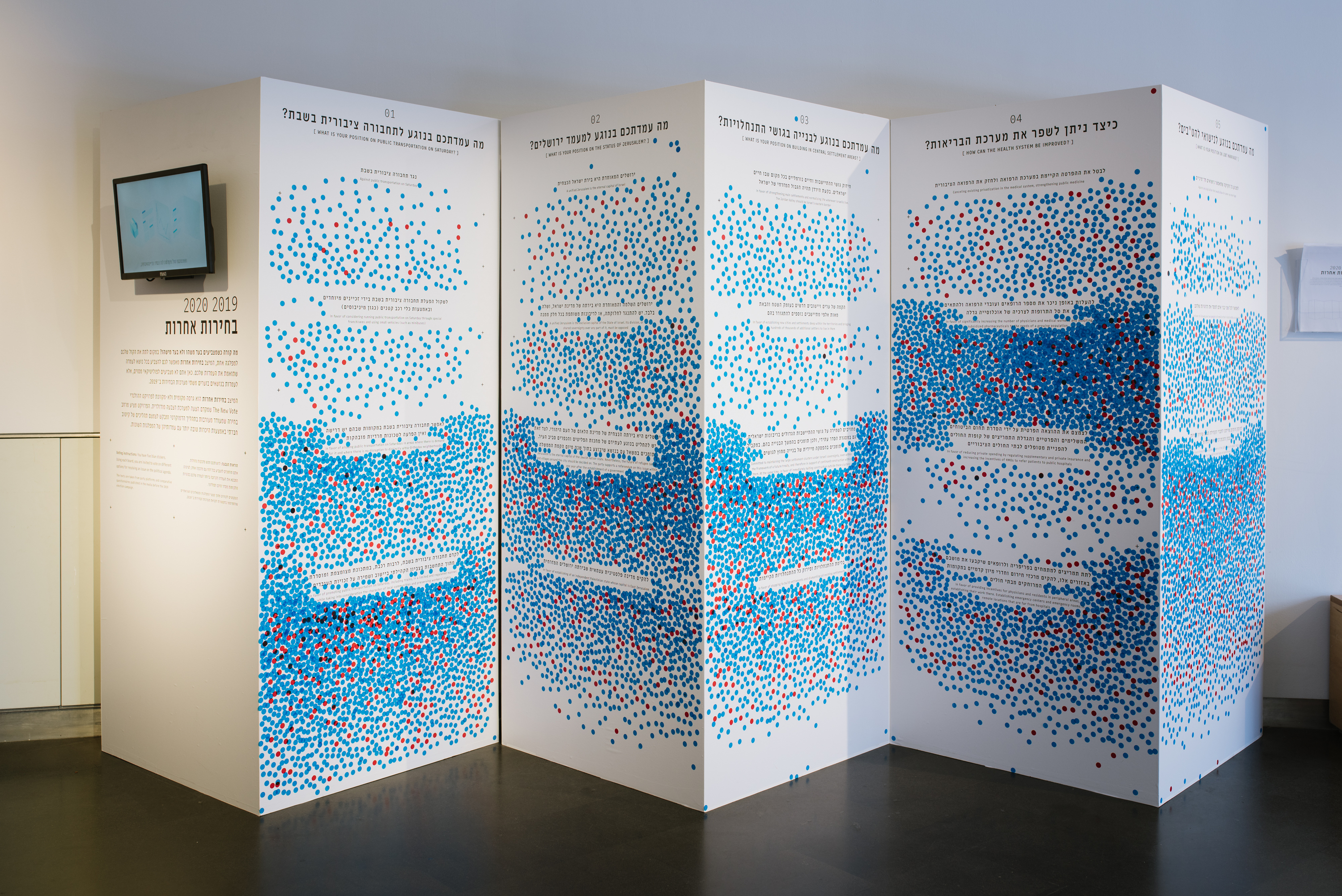 © Elad Sarig / Dor kedmi. Met dank aan Design Museum Holon
Terug naar projecten